Tin Robot Toys
Tin Metal Robot
The Robot Toys made by Tin Metal in Japan at 50's

Updated 4/28/2022 (Since Feb. 2002)
Tin Metal Toy was made in Japan during 1950 through 1960 for export purpose.
That time, Toy professionals design and produce the fantastic dream machine from their best hand skill with Japanese craftsman spirit.
The mechanism are surely amazing! Regardless any complex actions, they are controlled by only mechanical gears and cams, not so as today.
Price was very expensive among usual kid's toys , so that Tin Toy are way far for everyone and beyond Toys kid's playing.
Most of Tin Toy was exported to the USA, but those are highly qualified in market as collector's items, not just for Kids.
At present time, many of them are coming back their Home country, Japan, because we, grown up kid, can afford them.

Robot is the Top of Tin Toys and we remember in our memory that we only gaze enviously through display case at store front. Not only myself but anyone must eager to get those Robots, when recall in our old memories.
The Tin Metal Robot is The Time Machine to bring me back to innocent old time at kid's ages
(This Website is owned by Tin Metal Robot collector in Japan.)


 ********************* Enjoy 50's Dream Maker **********************

Talk by Site Owner about TinToy Robot (Free to Attend)

Date of Next Event: May 17th 2022 20:00 (JST)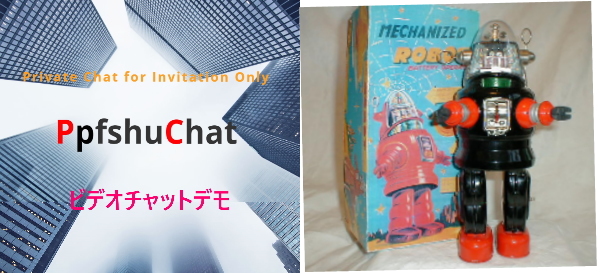 Click on below link at time for Event started

Videoチャット | ビデオチャットのデモ (unid.app) ←Link

 ********************* Enjoy 50's Dream Maker *********************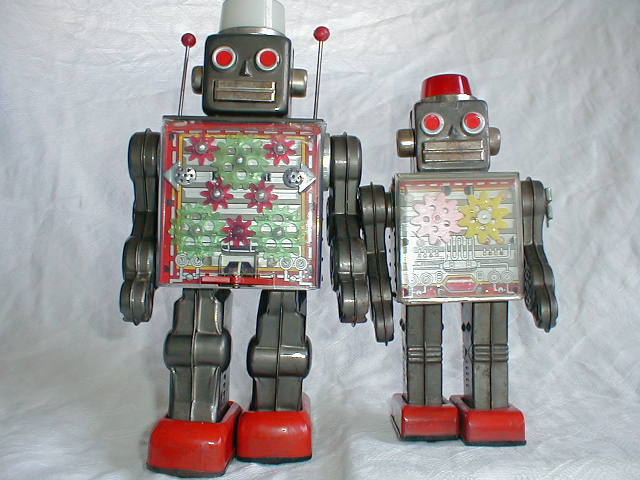 1.(Horikawa Robot 1/2)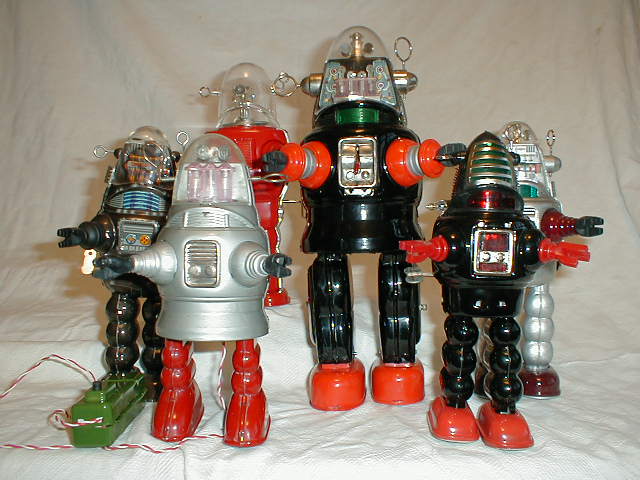 2.(Robby Robot)
Note: Price in shown are based on my personal opinion. Estimated C8.5 as include original box .
The USA is the price leader, but price is very vary depend on condition and where to get, so price is expected case of personal trade in Japan.
Such a antique goods have no certain sales channel nor suggested price. I.E.: Antique shop bought them 1/3 of price tag.
So that price is becaming way high for individual collectors to purchase at shop and sometimes it is unrealistic
My purchase price was also vary by season or whom buy from, but I had good deal from nice sellers.
Rareness 1 = almost impossible to get from open market. (I.E.: Thunder Robot)
5= Easy to get, but less market value
(All based on my personal opinion)
(Any Questions e-mail to)

Owner (E-mail)
Next | Home |
Page 1 of 7